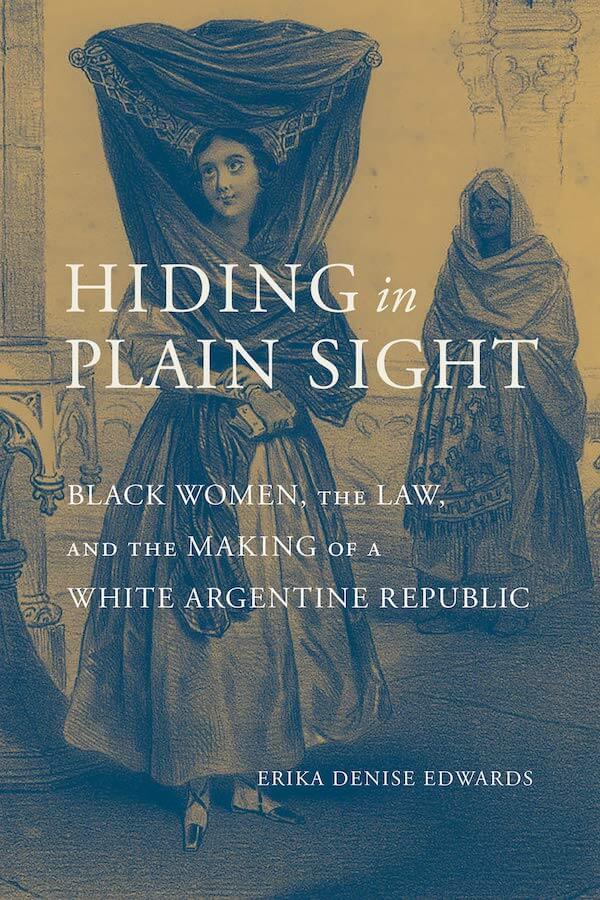 Hiding in Plain Sight
---
Argentina promotes itself as a country of European immigrants. This makes it an exception to other Latin American countries, which embrace a more mixed—African, Indian, European—heritage. Hiding in Plain Sight: Black Women, the Law, and the Making of a White Argentine Republic traces the origins of what some white Argentines mischaracterize as a "black disappearance" by delving into the intimate lives of black women and explaining how they contributed to the making of a "white" Argentina.
Erika Denise Edwards has produced the first comprehensive study in English of the history of African descendants outside of Buenos Aires in the late colonial and early republican periods, with a focus on how these women sought whiteness to better their lives and that of their children.
2022 Finalist for the Berkshire Women Historians Book Prize

---

2021 Finalist for the Schomburg Center's Lapidus Center for the Historical Analysis of Transatlantic Slavery Harriet Tubman Book Prize Award

---

2021 Western Association of Women's Historians' Barbara "Penny" Kanner Book Award

---

2020 Association of Black Women Historians' Letitia Woods Brown Memorial Book Prize

---

2020 Best Black History Books, AAIHS and Black Perspectives

---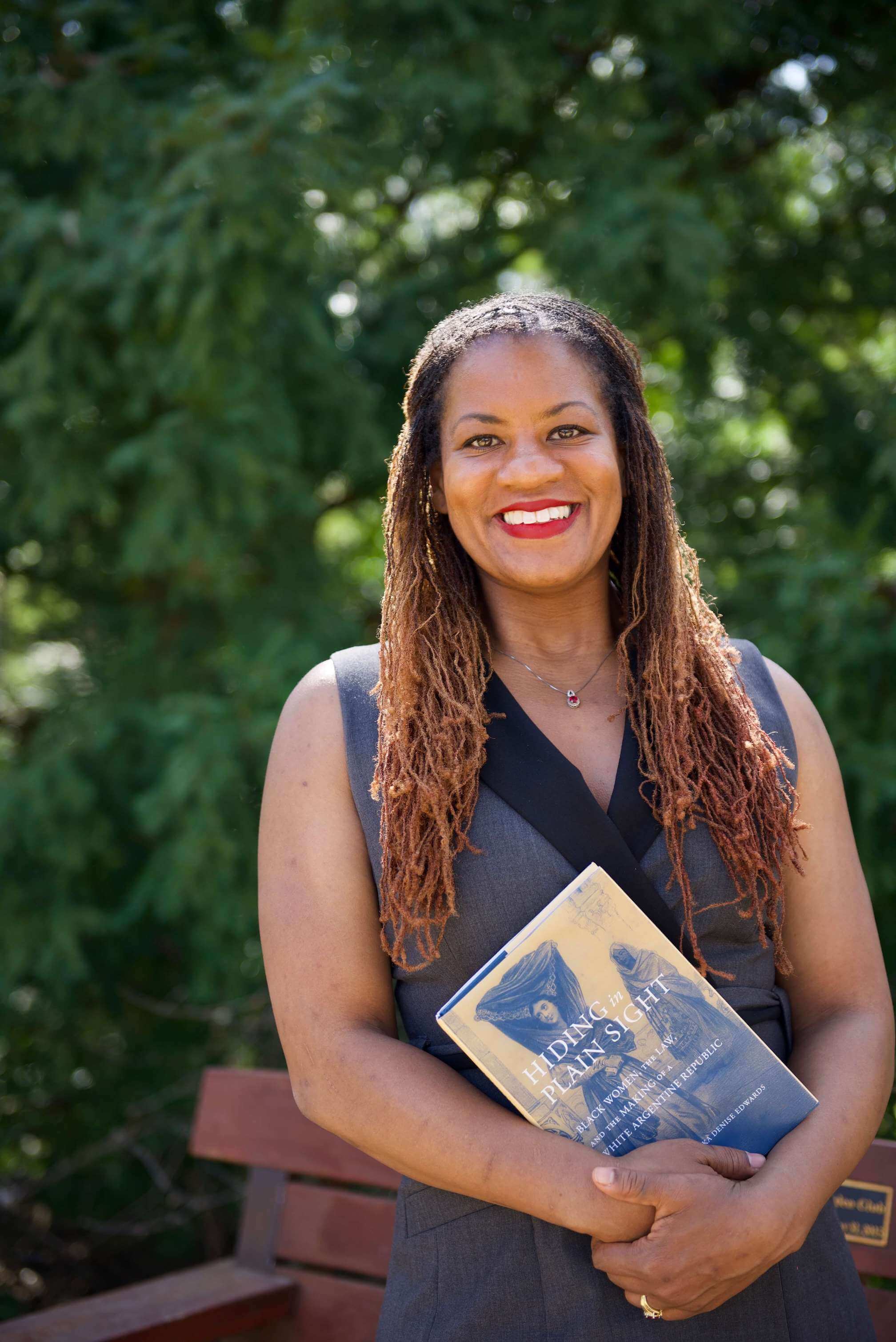 Dr. Erika Denise Edwards spent her formative years in the Upper Peninsula of Michigan. She and her twin sister, Lydia Edwards (Boston City Councilor) were raised by her divorced mother, an Air Force veteran.(Debates still range on whether they are identical twins, but clearly they were 'identical' enough because she dressed up like Lydia during her campaign for city council so 'Lydia' was able to be in two places at once.)
Upon her return from Argentina, she joined the McNair program, and continued to study and research Argentina's black history for two summers. After she graduated from Grand Valley State University she enrolled in Florida International University's Atlantic History Doctoral program. In order to support her research she was awarded a Fulbright and Ford Dissertation Fellowship. She graduated in 2011 and began working at UNC-Charlotte's Africana Studies Department as a Lecturer and the following year obtained a tenure track position in the History Department where she was recently tenured. She is currently an Associate Professor in the Dep of History at the University of Texas-El Paso.
Edwards has published the award-winning book Hiding in Plain Sight: Black Women, the Law, and the Making of White Argentine Republic. This book is a gendered analysis of black erasure in Argentina. Her research advocates for a re-learning of Argentina's black past and the origins of anti-blackness.
Contact Dr. Erika Denise Edwards
---
To contact Dr. Edwards please email her at the address provided below.